New York,NY: How to Become a Firefighter
Firefighters not only prevent and put out fires but also save lives like police officers and doctors. Nowhere is it truer than in New York. According to the U.S. Fire Administration, out of 1,000 reported fires in the state in 2016, 1.2 deaths were reported; meanwhile the national statistic is 2.4 deaths for every 1,000 fires. The state has been able to achieve this feat with its large and professional firefighting body.
Featured Programs and Schools
If you too would like to become a firefighter in the State of New York and make a difference in people's lives, then continue reading.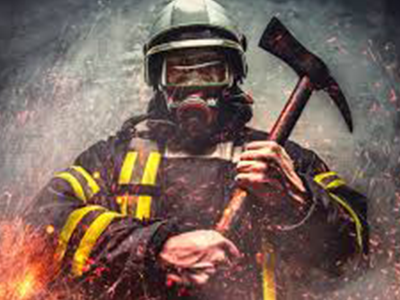 Requirements to Become a Firefighter in New York
The following are some of the general qualifications (specific qualifications may vary from city to city and county to county) you will have to fulfill in order to work as a firefighter in the State of New York. You:
Must be at least 17.5 years of age but not more than 29 years of age by the beginning of the application process
Must be a U.S. citizen
Must hold a high school diploma or GED
Must be a resident of the state
Must hold a valid driver's license of the state
Must be proficient in English language
Must be of good moral character and pass a background investigation
Must pass a drug screening, medical and psychological tests
Pass the Candidate Physical Ability Test (CPAT)
Must have 15 college credit hours earned from an accredited community college OR military service with a honorable discharge
The following hiring process starts when you satisfactorily fulfill the above mentioned qualifications.
Hiring Process
The process may consist of the following steps:
Apply
Fill out the application online. If your application is approved, you will be called to take a written exam.
Take Written Exam
This exam will test your reading, arithmetic, problem-solving and listening skills. If you pass this exam, you will proceed to the next stage.
Take Physical Exam
The CPAT tests your strength and agility. Candidates are usually given an opportunity to familiarize themselves with the test before actually taking it.
Complete Candidate Review
If you pass the CPAT then you will be asked to go through drug screening and medical and psychological tests.
Graduate from the Fire Academy
This is the last step in becoming a firefighter in the State of New York. Training programs vary in duration but expect 4 to 5 months of extensive in-class and on field firefighting and prevention training. In addition, before graduation, you will need to get Certified First Responder with Defibrillation Certificate (CFR-D). Once you graduate, you may either start your probationary period or assigned a mentor.
How Much Do Firefighters Make in New York
In addition to paying them highly, the State of New York also employed a large number of firefighters. The BLS reports New York employed 9,680 firefighters as of May 2017. New
Other States