New York,NY: How to Become a Firefighter
Becoming a firefighter is a dream for many people who are passionate about helping others and serving their community. It's a noble profession that requires courage, dedication, and a strong sense of responsibility. If you're someone who's considering a career in firefighting, then you're embarking on a journey that's both challenging and rewarding. Firefighting is an incredibly fulfilling profession that offers the chance to make a difference in people's lives every day. It's a job that requires you to work in a team and be ready to face any emergency situation, whether it's a fire, natural disaster, or medical emergency. As a firefighter, you'll be responsible for saving lives, protecting property, and ensuring public safety. The sense of satisfaction that comes with helping others in their time of need is unparalleled, making firefighting an incredibly rewarding career choice.
Featured Programs and Schools
If you too would like to become a firefighter in the State of New York and make a difference in people's lives, then continue reading.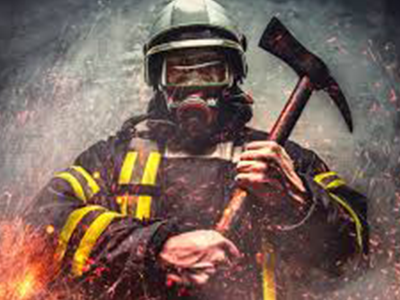 Requirements to Become a Firefighter in New York
The following are some of the general qualifications (specific qualifications may vary from city to city and county to county) you will have to fulfill in order to work as a firefighter in the State of New York. You:
Must be at least 17.5 years of age but not more than 29 years of age by the beginning of the application process
Must be a U.S. citizen
Must hold a high school diploma or GED
Must be a resident of the state
Must hold a valid driver's license of the state
Must be proficient in English language
Must be of good moral character and pass a background investigation
Must pass a drug screening, medical and psychological tests
Pass the Candidate Physical Ability Test (CPAT)
Must have 15 college credit hours earned from an accredited community college OR military service with a honorable discharge
The following hiring process starts when you satisfactorily fulfill the above mentioned qualifications.
Steps and Hiring Process of Firefighters in New York
The hiring process for firefighters in New York can be quite competitive and demanding, as it involves multiple steps to ensure that only the most qualified candidates are selected. Here are the typical steps in the hiring process for firefighters in New York:
Application
Candidates must first submit an application that includes their personal and professional information, education, work history, and any relevant certifications or licenses.
Written Exam
Applicants who meet the minimum qualifications will be invited to take a written exam, which assesses their knowledge of firefighting procedures, safety protocols, and general aptitude. The written exam may be administered online or in-person.
Physical Ability Test
Candidates who pass the written exam are then required to take a physical ability test, which measures their physical fitness and agility. The physical ability test includes tasks such as climbing stairs, lifting weights, and dragging hoses.
Medical Examination
Candidates who pass the physical ability test are then required to undergo a medical examination to assess their overall health and fitness to perform firefighting duties.
Interview
Candidates who pass the medical examination are then invited to participate in an interview with a panel of fire department officials. The interview assesses the candidate's interpersonal skills, communication ability, and overall fit for the role of a firefighter.
Background Check
Candidates who are selected to move forward in the process are then subjected to a background check that includes a criminal history check, drug screening, and reference checks.
Training: Successful candidates are then required to complete a rigorous training program that includes classroom instruction, hands-on experience, and simulation exercises. The training can last anywhere from several months to a year, depending on the fire department.
How Hard Is It To Become a Firefighter in New York?
Becoming a firefighter in New York can be challenging, as the competition for open positions is quite high. Here are some factors to consider when thinking about how hard it is to become a firefighter in New York:
High demand: There is a high demand for firefighters in New York due to the large population and the frequency of emergency situations.
Competitive hiring process: The hiring process for firefighters in New York is highly competitive and requires candidates to pass multiple tests and assessments.
Physical and mental demands: The job of a firefighter can be physically and mentally demanding, requiring a high level of fitness, strength, and endurance.
Educational requirements: Firefighters in New York are typically required to have a high school diploma or equivalent, as well as some college coursework or certifications.
Limited job openings: The number of job openings for firefighters in New York is limited, making it a highly competitive field.
Hiring Process
The process may consist of the following steps:
Apply
Fill out the application online. If your application is approved, you will be called to take a written exam.
Take Written Exam
This exam will test your reading, arithmetic, problem-solving and listening skills. If you pass this exam, you will proceed to the next stage.
Take Physical Exam
The CPAT tests your strength and agility. Candidates are usually given an opportunity to familiarize themselves with the test before actually taking it.
Complete Candidate Review
If you pass the CPAT then you will be asked to go through drug screening and medical and psychological tests.
Graduate from the Fire Academy
This is the last step in becoming a firefighter in the State of New York. Training programs vary in duration but expect 4 to 5 months of extensive in-class and on field firefighting and prevention training. In addition, before graduation, you will need to get Certified First Responder with Defibrillation Certificate (CFR-D). Once you graduate, you may either start your probationary period or assigned a mentor.
How Much Do Firefighters Make in New York
Firefighters in New York earn a decent salary, with an annual mean wage of $72,650 (as of 2021) according to the US Bureau of Labor Statistics. In addition to their base salary, firefighters in New York receive several benefits and perks like health insurance coverage that includes medical, dental, and vision care, a retirement plan that includes a pension and other benefits, as well as paid vacation time. Firefighters in New York are eligible for overtime pay for any hours worked beyond their regular schedule, along with an additional hazard pay for working in dangerous or high-risk situations.
Other States