Georgia,GA: How to Become a Firefighter
With over 12,000 trained firefighters, the State of Georgia boasts of a force of first responders which not only prevent fires but also (literally) snatch victims from the clutches of death. According to 2016 figures from the U.S. Fire Administration, out of 1,000 reported fire incidents, 2.5 deaths and 8.2 injuries were reported in Georgia. This is similar to the nationwide data where 1,000 fires resulted in the deaths of 2.4 people, while 9.3 were injured.
Featured Programs and Schools
Firefighters, in other words, not only save lives but also property and valuables of those whom they serve. Playing a role similar to that of a policeman or doctor, a firefighter faces many challenges on a daily basis including the prospect of dying while performing their duty. In 2018, five Georgia State firefighters lost their lives in the line of duty. Nonetheless, the demand for becoming a firefighter in Georgia has never been higher.
If you would like to become a firefighter in Georgia, then make use of the following information taken from the official website of the State of Georgia.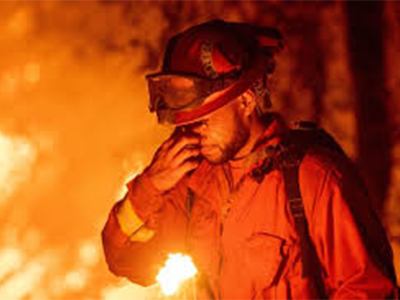 The first mandatory steps in becoming a firefighter in Georgia are:
You must be at least 18 years of age
You must hold a high school diploma or GED
You must be of good moral character
You must be in good physical condition
You must successfully complete the Georgia Firefighter Standards and Training Council's physical agility test
You must hold valid Georgia driver's license
If you think you can fulfill the above mentioned conditions then apply at your local fire station or wherever the nearest vacancy is. Once your application is approved, you will be asked to undergo the following:
Written exam
Polygraph test
Physical and drug screening
Criminal background check
Once you clear this step as well, your information will be passed on to the Fire Chief and you will be notified about your interview date. Once you pass the interview, you will be made an unconditional offer of employment. If you accept, you will be asked to report to a particular fire academy on a specific date.
Training
Some city and county fire departments have their own fire academies, while most do not. So, you may be trained at the Georgia Fire Academy at the Georgia Public Safety and Training Center in Forsyth.
While their duration varies, all fire training programs last for at least a few months during which recruits are introduced to fire prevention and firefighting techniques and processes along with:
Survival skills in a hazardous environment
Water supply & hose advancement
Fire behavior & control
Ropes
Extrication
Hazardous materials
Building construction
Graduation will be dependent on successfully passing comprehensive written and skills exams administered through the Georgia Firefighter Standards and Training Council. Upon completion of the Basic Firefighter Training Course (BFTC), you will have the opportunity to take the written portion of the GFSTC-mandated NPQ I Firefighter test. If you pass, you will become Georgia state certified firefighter.
How Much Do Firefighters Earn in Georgia?
According to the US Bureau of Labor Statistics (BLS) May 2017 statistics, firefighters in Georgia earned an annual mean wage of $36,830. There were 12,230 firefighters in the state during the same time.
In addition to salary, firefighters also get benefits, including:
Health insurance
Retirement plan
Education reimbursement program
Life of a Firefighter in Georgia
Your employer will run physical fitness training and assessment programs at least twice a year and you would be expected to participate. In other words, training and physical fitness does not end with the fire academy.
Your work schedule will largely depend on your employer, who may or may not allow flexible work hours. Some, if not most, fire stations use 24/48 work schedule, which means that firefighters work for 24 hours straight and then have the next 48 hours off.
Other States