Featured Programs and Schools
Alaska,AK: How to Become a Firefighter
The role of a firefighter is one of the most revered and essential in any community. These brave men and women stand at the front lines, safeguarding lives and properties from the devastating power of fire and other emergencies. In the Heart of Dixie, Alabama, the process to join this noble profession requires a combination of training, dedication, and an unwavering commitment to service.
If you've ever envisioned yourself donning that iconic helmet and uniform, racing to the scene of an emergency with sirens blaring, this guide will provide you a step-by-step journey to becoming a firefighter in Alabama.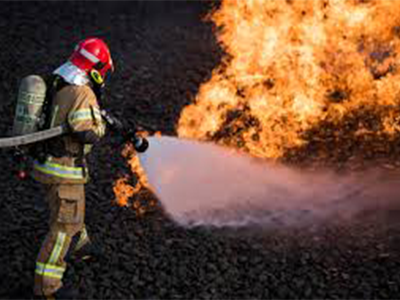 Job Duties of a Firefighter in Alabama
Firefighters in Alabama, like those in many other states, have a diverse range of responsibilities that go beyond just battling blazes. Here are some of the primary job duties of a firefighter in Alabama:
Fire Suppression: This is the most commonly recognized duty. Firefighters respond to emergency calls to extinguish fires using equipment, tools, and tactics.
Search and Rescue: During fires or other emergencies, firefighters search for trapped individuals and execute timely rescues.
Medical Response: Many firefighters in Alabama are also trained as EMTs or paramedics and will provide immediate medical care at the scene of an emergency.
Equipment Maintenance: Firefighters routinely inspect and maintain their equipment, including trucks, hoses, and other tools, to ensure they are ready for use.
Fire Prevention: This includes activities like inspecting buildings for fire hazards, recommending fire prevention measures, and educating the public about fire safety.
Training and Drills: Regular drills and continuous training are essential. Firefighters practice various firefighting techniques, learn new technologies, and rehearse emergency response protocols.
Station Duties: When not responding to an emergency, firefighters clean and maintain the fire station, cook meals, and perform other housekeeping duties.
Hazardous Materials (HazMat) Response: Some firefighters are specially trained to handle hazardous materials incidents, ensuring these materials don't pose a threat to the public.
Wildland Firefighting: In areas prone to wildfires, firefighters may be called upon to combat these large-scale, often complex blazes.
Community Engagement: Firefighters often participate in community events, offer educational programs in schools, and engage with the community to foster better relations and promote fire safety.
Documentation: After incidents, firefighters may need to write reports detailing the event, actions taken, and any potential follow-up or investigations needed.
Physical Fitness: Maintaining peak physical condition is crucial. Regular workouts, fitness drills, and health check-ups ensure firefighters are ready for the demanding physical nature of their job.
Remember, specific duties might vary depending on the department, the region, and the resources available. However, regardless of the exact responsibilities, every firefighter in Alabama commits to a life of service, facing challenges head-on to keep their communities safe.
Steps to Become a Firefighter in Alabama
Becoming a firefighter in Alabama involves several steps, from meeting basic requirements to undergoing rigorous training and examinations. Here's a comprehensive guide to the process:
Meet Basic Requirements
Be at least 18 years old.
Have a high school diploma or GED.
Have a valid Alabama driver's license.
Pass a background check. Applicants with felony convictions might be disqualified.
Physical Fitness and Medical Examination
Undergo a medical exam to ensure you are in good health and physically capable.
Complete a physical agility test. This assesses your ability to perform tasks related to firefighting, such as carrying equipment or climbing ladders.
Fire Department Application
Apply to local fire departments. Each department may have its own specific application process, so it's essential to understand their individual requirements.
Some departments might require a written examination as part of the application.
Fire Academy Training
Once hired or accepted into a training program, you will attend a fire academy. The duration and curriculum can vary but typically includes training on firefighting techniques, emergency medical procedures, and equipment usage.
Some departments in Alabama may require the Firefighter I and Firefighter II certifications, which are standardized levels of training.
Emergency Medical Training
In many departments, firefighters must also become certified as Emergency Medical Technicians (EMTs). This entails completing an EMT training course and passing the state or national certification exam.
Probationary Period
After graduating from the academy, new firefighters usually go through a probationary period. During this time, they work alongside experienced firefighters and continue their on-the-job training.
Further Specializations
Firefighters can choose to specialize further, such as in hazardous materials (HazMat) handling, search and rescue operations, or as fire inspectors.
Each specialization might require additional training and certifications.
Continuous Education and Training
Firefighting is a constantly evolving field. Firefighters are expected to participate in ongoing training and education to stay current with new techniques, equipment, and safety protocols.
Advancement Opportunities
With experience and further education, firefighters can move up the ranks to positions like fire lieutenant, fire captain, battalion chief, and even higher leadership roles.
Becoming a firefighter in Alabama is a commitment to public service, personal growth, and continuous learning. Those willing to put in the effort and dedication will find a rewarding career serving their communities.
Firefighter Training to Become a Firefighter in Alabama
Once you've met the requirements to become a firefighter, you'll need to complete a training program. This typically involves both classroom instruction and hands-on training. In the classroom, you'll learn about fire science, hazardous materials, firefighting tactics, and more. You'll also learn about emergency medical procedures and how to provide basic life support. In addition to classroom courses, you'll also receive physical training to build strength, endurance, and agility. Other things firefighters learn during training include search and rescue techniques, ladder operations, and how to use firefighting equipment such as hoses, pumps, and axes.
How Long Does It Take to Become a Firefighter in Alabama?
Every fire station has its own requirements to become a firefighter in Alabama so, it is imperative that you go through the entire process to understand the requirements. All in all, it can take you somewhere between 2 to 4 years to become a firefighter in the state of Alabama.
How Much Do Firefighters Earn in Alabama
According to the US Bureau of Labor Statistics, the mean annual wage for firefighters in Alabama was $42,600 as of May 2022. However, this can vary based on experience, education, and location. Entry-level firefighters may start out earning less, while those with more experience or in leadership positions may earn more.
Future Job Prospects
According to O*Net Online, employment of firefighters in Alabama is projected to grow by 6% from 2020 to 2030, which is slightly more than the national projected growth rate of 4%. In addition to working for fire departments, firefighters can also work for airports, industrial sites, and government agencies. They can also become fire inspectors, investigators, or training officers. Alternative career options may include emergency medical technician (EMT) or paramedic.
Becoming a firefighter is a challenging and rewarding career that can provide a sense of purpose and satisfaction. With the right training and education, you can help save lives, protect property, and make a positive impact on your community.
Picking the Right Degree to Become a Firefighter in Alabama
While a college degree is not always a mandatory requirement for becoming a firefighter in Alabama, obtaining one can enhance your prospects in the firefighting profession, provide avenues for specialization, and position you for promotional opportunities. If you're considering further education to support your firefighting aspirations, here are some degrees and why they might be beneficial:
Fire Science or Fire Technology
This specialized degree program delves deep into the science behind fire behavior, fire prevention, and firefighting techniques.
It can prepare you for roles such as fire investigator or fire inspector.
Emergency Medical Services (EMS) or Paramedicine
Since many fire departments require firefighters to also be EMTs or paramedics, obtaining a degree in this field can be a strategic move.
It can also prepare you for high-stress medical emergencies, improving your efficiency and expertise on the job.
Public Administration
For those looking to move into leadership roles within the fire department or transition into city administration roles, a degree in public administration can be valuable.
It provides knowledge about how governmental organizations function and how to manage public resources.
Homeland Security or Emergency Management
These programs focus on preparing for, responding to, and recovering from disasters, both natural and man-made.
Firefighters with this background can be assets during large-scale emergencies or when working in specialized teams, such as hazardous materials units.
Fire Engineering or Fire Protection Engineering
This discipline studies the causes of fires and how to prevent them through building design, fire alarm systems, and fire suppression systems.
It can lead to specialized roles in fire prevention or consulting positions for businesses and municipalities.
Physical Fitness or Kinesiology
Given the physical demands of firefighting, understanding the human body, its mechanics, and how to train and rehabilitate it can be beneficial.
This degree can also open doors for roles as fitness coordinators within a fire department.
Environmental Science or Ecology
With a focus on the environment, these degrees can be particularly useful for those looking to combat or understand wildfires.
It provides an understanding of environmental factors that contribute to fire risks.
When selecting a degree, consider your long-term career goals in firefighting. Do you see yourself in leadership roles? Are you more interested in the medical side or the investigative side? By understanding where you want your career to go, you can select a degree program that aligns with your aspirations.
Lastly, it's always a good idea to consult with local fire departments or educational institutions in Alabama to gain insights into what might be most beneficial for the region you're looking to serve.
Firefighting Careers in Alabama
Firefighting in Alabama offers a range of career opportunities beyond the traditional role of a firefighter. These roles can cater to various interests and skills, from medical services to investigations, management, and education. Let's explore some of these firefighting careers and what they entail:
Firefighter
The frontline responders to fire and emergency situations.
They combat fires, perform rescues, and often provide emergency medical services.
Paramedic/Firefighter
Firefighters trained to provide advanced life support in medical emergencies.
They can perform more advanced medical procedures than EMTs and often respond to life-threatening situations.
Fire Investigator
Specialists who determine the origin and cause of fires and explosions.
They collect evidence, interview witnesses, and work with other law enforcement agencies.
Fire Inspector
Professionals who examine buildings to detect fire hazards and ensure compliance with fire codes.
They recommend measures to make structures safer and can educate the public about fire safety.
Hazardous Materials (HazMat) Technician
Specialized firefighters trained to handle hazardous materials incidents.
They assess risks, contain and control releases, and decontaminate affected areas.
Fire Instructor
Experienced firefighters or professionals who teach aspiring firefighters.
They train recruits in fire academies and provide continuous education for seasoned firefighters.
Wildland Firefighter
Specialists trained to combat wildfires.
They might use controlled burns, create fire breaks, and use specialized equipment to control large-scale fires.
Fire Captain
They oversee a team or a shift of firefighters.
Captains are responsible for training their teams, ensuring safety protocols are followed, and managing the response to emergency situations.
Battalion Chief
Higher-ranking officials who oversee multiple fire stations or units.
They coordinate emergency response, manage resources, and handle administrative tasks.
Fire Marshal
Officials responsible for enforcing fire codes and regulations.
They might also be involved in fire investigations, public education, and fire prevention efforts.
Public Fire Education Officer
Specialists who focus on educating the public about fire safety.
They might organize events, create educational materials, and liaise with schools and community organizations.
Fire Department Administrator
Professionals who manage the administrative functions of a fire department.
They handle budgets, human resources, and strategic planning.
While this list highlights some of the primary roles within the firefighting profession in Alabama, it's essential to remember that each fire department might have unique positions or require different training for these roles.
Also, the landscape of firefighting careers can evolve with new technologies, challenges, and community needs. Those interested in pursuing any of these careers should connect with local departments or related organizations for precise guidance and requirements.
Firefighter Colleges in Alabama
Alabama hosts several colleges and training academies that offer programs, courses, and training opportunities for aspiring firefighters and those looking to further their careers in emergency services. These institutions provide essential knowledge and hands-on training, from basic fire science to specialized areas of the profession.
Here are some of the notable firefighter colleges and training academies in Alabama:
Alabama Fire College (Tuscaloosa)
One of the primary institutions for fire and emergency services training in Alabama.
Offers courses that cover a wide range of topics, including Firefighter I and II, fire instructor training, fire officer training, and EMT courses.
Jefferson State Community College (Birmingham/Pell City)
Offers an Associate in Applied Science degree in Fire Science.
Provides education in fire prevention, firefighting tactics, hazardous materials, and more.
Chattahoochee Valley Community College (Phenix City)
Has a Fire Science program that includes courses in fire behavior, tactics, prevention, and more.
Calhoun Community College (Decatur)
Provides various emergency services programs, including fire science and EMT training.
Northeast Alabama Community College (Rainsville)
Offers courses related to fire science, providing foundational knowledge and practical skills.
Trenholm State Community College (Montgomery)
Provides a Fire Science program for those seeking a career in firefighting or looking to advance in their current firefighting roles.
Central Alabama Community College (Alexander City, Childersburg, and Talladega)
Offers programs related to fire science and emergency medical services.
While the above institutions are some of the key places in Alabama to pursue firefighter training and education, it's essential to note that many fire departments also have their training academies or programs for new recruits. These department-specific programs often provide intensive hands-on training tailored to the specific needs and protocols of that department.
Prospective students and recruits should research each program or college thoroughly to ensure it aligns with their career goals. It's also beneficial to consult with local fire departments or professional associations in Alabama for recommendations and insights into the best educational pathways.
Fire Departments in Alabama
Alabama is home to numerous fire departments that serve its cities, towns, and rural areas. These departments range from large, full-time professional organizations in the major cities to volunteer-based departments in more rural regions. Here are some of the significant fire departments in Alabama:
Birmingham Fire and Rescue Service:
Located in Alabama's largest city, it is one of the most prominent fire departments in the state, offering a full range of emergency services.
Mobile Fire-Rescue Department:
Serving the city of Mobile, this department provides fire suppression, emergency medical services, and more to the residents of this port city.
Huntsville Fire & Rescue:
This department serves the city of Huntsville, providing fire suppression, emergency medical response, and other emergency services.
Montgomery Fire/Rescue:
Located in the state capital, this department offers comprehensive fire and emergency services to the residents of Montgomery.
Tuscaloosa Fire and Rescue Service:
Serving the city of Tuscaloosa, home to the University of Alabama, this department offers a wide range of emergency services.
Decatur Fire & Rescue:
This department provides fire suppression, emergency medical services, and more to the residents of Decatur.
Dothan Fire Department:
Located in southeastern Alabama, this department serves the city of Dothan and its surrounding areas.
Auburn Fire Division:
Serving the city of Auburn and home to Auburn University, this fire department offers comprehensive emergency services.
Hoover Fire Department:
Serving the city of Hoover, a suburb of Birmingham, this department provides various emergency services.
Madison Fire & Rescue:
Located in the Huntsville metropolitan area, Madison Fire & Rescue offers a full range of emergency services.
Florence Fire and Rescue:
Serving the city of Florence in the northwestern part of the state, this department provides a wide array of emergency services.
In addition to these major departments, Alabama is also served by countless smaller municipal, county, and volunteer fire departments. These departments play a crucial role in protecting communities throughout the state. If you're interested in joining or collaborating with a fire department in Alabama, it's recommended to reach out directly to the specific department of interest for more detailed and current information.
Other States