Featured Programs and Schools
Alaska,AK: How to Become a Firefighter
Treat the following list as a general guideline since requirements to become a firefighter in Alabama differ from city to city. Furthermore, these are bare minimum qualifications, fulfillment of which alone does not guarantee a firefighter's job in the state.
Applicants must be 18 years of age or older
Applicants must have graduated from a high school or hold an equivalent qualification
Applicants must hold the State of Alabama's valid driver's license
Applicants must be citizens of the United States
Applicants must have successfully completed the Candidate Physical Agility Test (CPAT)
Applicants must hold the State of Alabama's EMS certification at the EMT-Basic level or above
Applicants must pass firefighter written exam with a passing score of 70%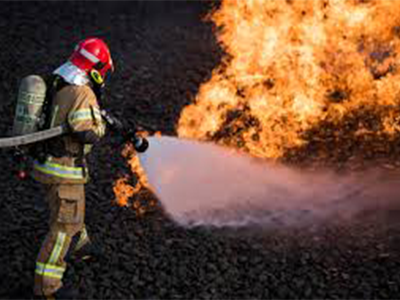 Requirements to Become a Firefighter in Alabama
To become a firefighter in Alabama, you'll need to meet certain requirements. You must be at least 18 years old, have a high school diploma or equivalent, and be a U.S. citizen or have permanent residency status. You'll also need a valid driver's license and a good driving record. Additionally, you'll be required to pass a background check, drug test, and physical exam. Some fire departments may also require that you pass a written exam and/or a physical agility test.
The Next Steps
If your application is approved, you may be asked to undergo the following steps:
Interview with the Mayor
Employment Background Screening
Drug and Alcohol Testing
NFPA 1582 Physical Exam
Firefighter Training
Once you've met the requirements to become a firefighter, you'll need to complete a training program. This typically involves both classroom instruction and hands-on training. In the classroom, you'll learn about fire science, hazardous materials, firefighting tactics, and more. You'll also learn about emergency medical procedures and how to provide basic life support. In addition to classroom courses, you'll also receive physical training to build strength, endurance, and agility. Other things firefighters learn during training include search and rescue techniques, ladder operations, and how to use firefighting equipment such as hoses, pumps, and axes.
Skills Required to Become a Firefighter
Physical Fitness and Agility: Firefighters need to be in excellent physical condition to perform their duties, which can include carrying heavy equipment, climbing ladders, and navigating through challenging environments.
Courage and Bravery: Firefighters must be willing to put themselves in dangerous situations to save lives and protect property.
Teamwork and Collaboration: Firefighters work as part of a team and must be able to work effectively with others to achieve a common goal.
Communication Skills: Firefighters need to be able to communicate clearly and effectively with their colleagues and with members of the public. They must be able to give clear instructions and convey important information quickly and accurately.
Problem-Solving and Decision-Making Abilities: Firefighters must be able to think quickly and make decisions in high-pressure situations.
Attention to Detail and Safety Awareness: Firefighters must pay close attention to detail and follow strict safety protocols to protect themselves and others from harm.
Adaptability and Flexibility: Firefighters must be able to adapt to changing circumstances and work in a variety of different environments. They must be able to think on their feet and adjust their tactics as needed.
Compassion and Empathy: Firefighters must be able to show compassion and empathy towards those who have been affected by emergencies.
Mechanical Aptitude: Firefighters must be able to operate and maintain a variety of firefighting equipment, including hoses, pumps, and ladders.
Time Management and Organization: Firefighters must be able to prioritize tasks and manage their time effectively.
How Long Does It Take to Become a Firefighter in Alabama?
Every fire station has its own requirements to become a firefighter in Alabama so, it is imperative that you go through the entire process to understand the requirements. All in all, it can take you somewhere between 2 to 4 years to become a firefighter in the state of Alabama.
How Much Do Firefighters Earn in Alabama
According to the US Bureau of Labor Statistics, the median annual wage for firefighters in Alabama was $44,920 as of May 2021. However, this can vary based on experience, education, and location. Entry-level firefighters may start out earning less, while those with more experience or in leadership positions may earn more.
Future Job Prospects
According to O*Net Online, employment of firefighters in Alabama is projected to grow by 6% from 2020 to 2030, which is slightly more than the national projected growth rate of 4%. In addition to working for fire departments, firefighters can also work for airports, industrial sites, and government agencies. They can also become fire inspectors, investigators, or training officers. Alternative career options may include emergency medical technician (EMT) or paramedic.
Becoming a firefighter is a challenging and rewarding career that can provide a sense of purpose and satisfaction. With the right training and education, you can help save lives, protect property, and make a positive impact on your community.
Other States