Firefighters like the policemen are the first responders in emergency situations. While policemen protect life and property of local residents, similarly firefighters also protect life and property. In addition, they protect the environment which may be at risk due to fire.
Featured Programs and Schools

A firefighter's work can be very dangerous. In addition, it is a very challenging career since firefighters are always on call at fire stations where they eat and sleep during 24 hour shifts. So,  if you are thinking of becoming a firefighter, you need to be aware of these facts.If you are interested in knowing more about firefighters, then continue reading.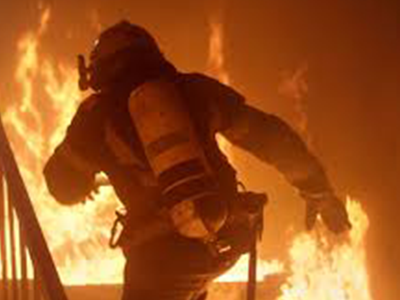 What Do Firefighters Do?
On the whole everyone knows what firefighters do. They respond to fire related emergencies and put out fires which may damage life, property and environment. However, their daily duties may entail a lot more responsibilities than what meets the eye.
Here is a list of what firefighters do on daily basis:
Drive emergency vehicles, especially firetrucks
Put out fires using water hoses, water pumps and fire extinguishers
Conduct drills and physical fitness training
Clean and maintain equipment
Prepare written reports
Treat sick or injured people
Find and rescue people in burning buildings
When firefighters are not responding an emergency call, they are present in the fire stations, performing practice drills and inspecting equipment. In short, firefighters are always on duty.
Types of Firefighters
Some firefighters are especially trained to respond to chemical and other hazardous materials emergencies. They respond to chemical accidents and oil spills. They work alongside hazardous materials removal workers.
There is another type of firefighters known as Wildland Firefighters. They are especially trained firefighters that are responsible for controlling forest fires with heavy equipment and water hoses. There is a sub-category of Wildland Firefighters too, known as smoke jumpers. They parachute from airplanes to reach those areas which are otherwise inaccessible.
Salaries & Job Growth
Firefighting is one of the most honorable ways of earning a living, with thousands of people aspiring to become a part of this field.
The following statistics are taken from the US Bureau of Labor Statistics (BLS) and reflect firefighters median annual wages as of May 2017.
| | |
| --- | --- |
| Fire Fighting and Prevention Workers | $49,410 |
| Firefighters | $49,080 |
| Total, all Occupations | $37,690 |
If you are interested in knowing who employs firefighters the most, here's a list of Top 4 employers:
Federal government, not including postal service
Local government, not including hospitals and educational institutions
State government, not including hospitals and educational institutions
Support and Administrative Services
On the job growth side, firefighters jobs are expected to grow moderately from 2016 to 2026. The following table will give you a clearer picture of future job growth in this field. This set of statistics is also taken from BLS.
| | |
| --- | --- |
| Total, all Occupations | 7% |
| Fire Fighting and Prevention Workers | 7% |
| Firefighters | 7% |
In layman terms, firefighter's jobs will increase at the rate of 7% from 2016 to 2026. In case, if you are interested in knowing the actual number of jobs created in this field from 2016 to 2026, then here are another set of statistics taken from the BLS.
| Occupational Title | Employment, 2016 | Projected Employment, 2026 | Percent | Numeric |
| --- | --- | --- | --- | --- |
| Firefighters | 327,300 | 350,900 | 7 | 23,500 |
In short, a total of 23,500 new firefighter's jobs will be created from 2016 and 2026.
Steps to Becoming a Firefighter
Now that you have taken a sneak peek into this field and have made an informed decision on becoming a firefighter, you need to follow the following steps to become one:
Step 1: Education
You will need at least a high school diploma or its equivalent to apply for the firefighter's job.
Step 2: Training
Fire academies are run by the local fire department or by the state and they provide a few months of training to entry-level firefighters. Your training will consist of classroom based learning and practical training in which you will learn firefighting and fire prevention techniques, emergency medical procedures and local building codes. You will also be taught how to fight fires with ladders, fire extinguishers, chain saws and axes.
Once you have graduated, you will be put on a probationary period.

Firefighter Certification Requirements
Firefighters typically hold emergency medical technician (EMT) certification. In addition, your employer may ask you to be certified as a paramedic. For further information on these two certifications, you should visit the official website of the National Registry of Emergency Medical Technicians (NREMT).
Firefighter Advancement Opportunities
Becoming a firefighter is not an end in itself. In other words, you don't have to be putting out fires for the rest of your professional life because there are career advancement options available in this field.
Once you have become an entry-level firefighter, find out how to get promoted to engineer, lieutenant, captain, battalion chief, assistant chief, deputy chief and chief. However be mindful of the fact that after a certain level (typically battalion chief) you will need to have a 4-year college degree in fire science or related field for promotion.
Should You Become a Firefighter?
Are you double-minded? Here is one way to ease the decision making process for you. If you have the following qualities then seriously consider joining this profession:
Physical strength
Physical stamina
Decision-making skills
Courage
Compassion
Communication skills